Dear Reader,
Hello, my name's Roger Michalski.
I'm the Publisher of Eagle Financial Publications in Washington, D.C.
As you may already know, we're renowned authorities on economics, the markets, and most importantly…
How to score enormous investment returns.
It's on this particular point that I'm reaching out to you today.
You see, 18 months ago, we unveiled a new market-trading technology that's unlike anything individual investors have ever seen before…
It's the closest thing to a personal moneymaking robot you can get.
However, being entirely new to the financial universe at that time…
We had no hard-numbers proof that our new "robot" worked in real-world trading.
What we DID have was substantial theoretical proof — and the incredible track record of this breakthrough's developer (more on this in a moment).
According to those computerized trading simulations, our new "robot" promised to rake in borderline unbelievable returns for investors.
That's why, in the spring of last year…
We launched a "beta test" that allowed a small group of people to actually trade this never-before-seen financial technology in the markets.
Fast-forward a year and a half to right now…
And we have 122 published, on-the-record investment recommendations our "profit robot" made to this test group.
Hard-numbers proof, in other words.
I'll cut right to the chase for you…
These 122 Real-world Picks PROVE Our
"Robot" is Every Bit as Lucrative as the
Models Projected
Perhaps even MORE lucrative, actually.
Now don't worry — we'll delve into the hard numbers behind that claim shortly…
But for right now, let me just show you a few quick examples that prove it beyond any possible doubt.
Like the very first pick our "robot" made, for instance…
Which could've scored you 125% profits in just six weeks' time.
Or pick number 62…
Which would've been good for 144% returns in only five weeks!
Or pick number 63…
Which could've paid you a handsome 176% on your money in seven weeks.
Or pick number 94…
Which could've roped you in a stunning 323% return on your investment in seven and a half weeks.
That's more than quadrupling your money, in other words!
And last but not least, take a look at pick number 118…
That one could've scored you an incredible 192% gains in just two weeks flat!
Now remember…
These are just a few of the literally dozens of big double- and triple-digit wins our "robot" has nailed over the last year and a half.
I picked them to show you just how fast this new trading technology could score you big triple-digit wins, in ideal circumstances…
And how these wins have come in regularly over this 18-month period.
Now again, we'll dig a lot deeper into the full track record of this incredible new financial technology shortly…
I'll also show you:
How our "robot" predicts these double- and triple-digit wins
How you could plug into this stream of profits yourself, with no risk
Why we're only allowing 789 people access to this technology today
Why you must act quickly if you want to get in on this breakthrough
But before we get into all those nuts and bolts, so to speak…
I want to answer some of the questions you no doubt have right now.
Starting with this one, right here…
Why Should You Let a
"Robot" Manage Your Money?
If you're like most people, when you think of a robot…
You probably think of something like C-3PO from Star Wars.
You imagine a "droid," with human proportions, and a face that looks kind of like a person.
But the true definition of the word is this…
Robot (noun): A machine capable of carrying out a complex series of actions automatically, especially one programmable by a computer.
By this definition, the simple fact is that robots are all around us — and have been for years.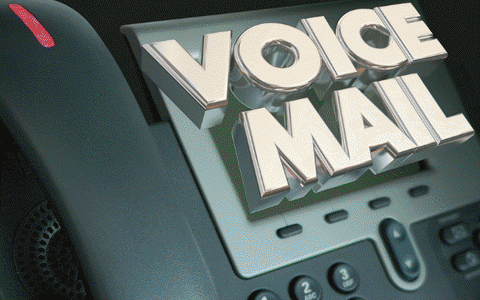 Telephone answering machines are robots.
Drive-through car washes are robots.
Traffic signals are robots.
ATMs are robots.
Grocery store self-checkout registers and airport check-in kiosks are robots, too.
So are automated access gates and pay-to-exit stations at parking garages.
And so are the specialized machines that mass-manufacture and package just about everything we buy today.
Now obviously, these are examples of tangible robots that we can see and touch…
But increasingly nowadays, it's the invisible robots that have the greatest impact on our lives.
I'm talking about the complex computer algorithms that do things like:
Make your web searches faster — The algorithms that power Google and other search engines are designed to predict what you're searching for…

Based on your prior internet searches, computer keystrokes, demographic profile, and other data. This allows you to find things online much faster.
Custom-tailor the ads you see — Ever notice how you'll suddenly see ads on the web pages you visit for things you've recently researched online?

That's not a coincidence. Web retailers have algorithms that use your online and personal data to predict products you might be receptive to buying.
Detect fraud on your credit — Credit card issuers' algorithms predict what you're likely to buy based on your personal data and spending history…

Which lets them flag or deny charges that don't fit your profile. Coupled with other security measures, they can be up to 70% effective at preventing fraud.
Help you make connections — Facebook, LinkedIn and other social sites use algorithms to detect who's in your personal or professional orbit…

So they can predict whom you might want to connect with. Dating sites like Match.com do the same thing, but with a romantic spin on the data.
Keep you safer — Computerized surveillance algorithms and data collection systems have saved thousands by predicting likely terrorist attacks…

That's why they're a staple of the CIA, MI6, and others. In fact, high-tech data analytics are what led the U.S. military to Osama Bin Laden.
Now, if you're sharp, you've noticed the one thing these invisible, computerized robots have in common…
They all make highly accurate predictions by analyzing large amounts of data.
The thing is, no human being could possibly make these predictions…
Because our brains simply can't process, prioritize, and dispassionately evaluate that much information.
But high-tech robotic algorithms CAN do all this instantaneously.
These are the reasons why — in this fast-evolving age of computerized technology…
It increasingly makes sense to ONLY trust a robot for your investment decisions:
They are not emotional.
They're immune to rumor and political influences.
They can extract a valid conclusion from billions of random data points.
They can do complex investment research it would take you months to do in mere minutes.
With all this in mind, I'd like to introduce you — so to speak…
To what could soon be your own personal "profit robot" (if you move fast).
Meet VAR-D —
The "Robot" that Could Make You Rich
Believe it or not…
The idea of using a robot to make money actually isn't all that radical anymore.
Today, every major Wall Street trading firm uses high-tech, proprietary algorithms.
Computerized robots, in other words.
In fact, Morgan Stanley estimates that these robots are behind as much as 84% of market trading.
According to JP Morgan-Chase research, traditional human "stock picking" accounts for just 10% of trading nowadays.
Bottom line: If you're NOT using some kind of robot to make money these days…
You're actually in the very small minority.
Why has Wall Street gone robotic, you're wondering?
Quite simply, it's because it makes them a LOT of money…
And it does it much more reliably than human traders ever could.
To hammer that point home, consider the track record of one of Wall Street's best-known "algorithmic" trading firms.
Now, I can't say their name in a public forum like this…
But I can tell you that over a five-year span of time, they made money in 1,277 out of 1,278 days the markets were open.
Yeah, you're reading that right…
In half a decade, their specialized algorithms turned a profit every day but one!
Have your investing and trading methods been that consistent?
I didn't think so.
But the problem, as you may well already know…
Is that you can't just call up Wall Street and get access to their moneymaking algorithms, pretty as you please.
That's because a lot of these firms only trade institutional money, or the assets of very high net worth people.
Put simply: If you don't have boatloads of liquid cash to trade with…
You literally can't get access to the world's best moneymaking machines.
So you're stuck "picking stocks" the way human beings do it, which is now obsolete!
But take heart…
Because this cruel Catch-22 is the whole reason why we developed our "profit robot."
To even the score between you and the world's best trading firms.
We've named this machine VAR-D, and it's about to change the way you look at making money forever.
Why do we call our breakthrough VAR-D, you're wondering?
Two reasons.
The first reason is that it's a perfect acronym for how this technology makes you money. You see, VAR-D stands for:
Validated Algorithmic Returns from Data-mining
Pretty straightforward, right?
Even if it isn't, don't worry…
I'm going to walk you through it momentarily, from soup to nuts.
First, though, I want to close the loop on that promise I made you a few minutes ago.
As you'll remember, I promised to show you, in detail…
Exactly how much money our incredible new "robot" could've made you since we first powered it on 18 months ago.
How VAR-D Could Quadruple Your Money in Weeks… And Bank You 11.5 Times
More than the S&P 500!
I've already shown you some of these highlights in those charts you saw earlier…
Now, I want to take you on a more in-depth tour of VAR-D's full track record over the last year and a half.
As I mentioned before, our moneymaking machine has issued 122 separate "buy" recommendations since going live in Spring 2016.
However, at the time of this writing, 26 of these picks are "open positions" in the model portfolio.
That means they're still active recommendations.
And even though these 26 open picks are showing overwhelmingly positive returns…
They are still subject to market price fluctuations, so I'm going to exclude them from this deep dive into VAR-D's track record.
Instead, we'll look at the 96 closed-out positions that are "set in stone," so to speak…
That way, you'll get the clearest possible picture of VAR-D's potential to make you rich.
Ready?
Okay, here are some more details from 18 months' worth of closed-out VAR-D picks:
Among the 96 closed positions are 83 profitable "sell" recommendations — a win rate of over 86%
These 83 winning recommendations include 61 double-digit scores of as much as 95%, 97%, and 98% profit
These wins also include an incredible 13 triple-digit scores of up to 323% gains, every one of which came in less than three months
The average annualized return of all 96 closed positions — including the few rare losing picks — is over 85%
The average total "hold time" for VAR-D's picks was just under 12 weeks
Now answer me something…
Out of your last 96 trades of 12 weeks' duration or less…
Did you book 74 double- or triple-digit wins?
And did ANY of them more than quadruple your money in under two months — like VAR-D's biggest winning picks so far could have?
Another question: Have you averaged more than 85% annualized profits on every trade or investment you've made over the last 18 months…
INCLUDING all of your losing picks?
Now think about that another way…
If VAR-D's early results hold true over the long haul…
It means that our new trading "robot" is over 11½ times as profitable as the S&P 500's historic returns!
No, this isn't some trickery of numbers…
You can look up the statistics and do the math for yourself.
And if you do, you'll find that, when adjusted for inflation, the average annual growth rate of the S&P 500 since 1947 is 7.41%.
Mind you, this is the TOTAL average compound growth, including all dividends.
Not to rub your nose in it, but again, I ask you a hard question…
Have your "stock picking" skills crushed the S&P 500 by more than 11.5 times over?
Of course, you don't really have to answer that.
Because being a 13-year veteran of the financial publishing world…
And a 25-year student of economics, money, and the global markets…
I already know the answer to all the questions I've just asked you.
Unless you ARE one of Wall Street's best trading robots, it's a resounding "no."
But again, I say "take heart," because it doesn't have to be that way anymore…
At least not for YOU.
That's because, in just a moment, I'm going to show you how to tap into VAR-D's incredible moneymaking power…
100% free of charge or obligation.
But before I do that…
I want to show you the second reason why we call our incredible machine "VAR-D."
Meet the Trading Genius — And True Namesake — Behind VAR-D's Breakthrough Moneymaking Technology
To the very best of my extensive knowledge of the financial world…
VAR-D is the only data-driven, algorithmic investing AND trading "robot" ever developed for individual investors.
In other words, for folks just like you.
Over the last few minutes, you've seen what VAR-D can do…
Proven by 18 months of hard data, and 122 real-world recommendations.
Now I want to show you HOW it does it.
And that starts with another introduction — this time, to the real human being who invented this moneymaking machine.
His name, as you may have guessed, is Vardy…
Nicholas Vardy.
Nick's our Director of International Investing here at Eagle Financial Publications…
And if you're into the financial news at all, you've no doubt seen him all over the money media in the last ten years.
Nick's been on lots of major network financial programs like World Business Tonight, CNN International, Fox Business, and many more.
You may also have seen his writings in the Wall Street Journal, Newsweek, MarketWatch, and others.
But these credentials don't even begin to paint the whole picture here…
Because they can't show you just how tight Vardy is with some of the biggest players in the financial world.
You see, Nick lives near the famous "Hedge Row Alley" section of London…
In case you don't know, this 10-square-block area is the most critical hub of commerce and finance on Earth.
What this means is that almost every single day, and plenty of nights "down the pub," too…
Nicholas Vardy is rubbing elbows — and arguing trading theory — with some of the savviest and most successful market players in the world.
I'm talking about heavyweight hedge-fund honchos…
World-renowned institutional money managers…
And some of the world's richest Big Dog traders.
These are Nick's people, and they have been for years.
What does all that have to do with our "profit robot," you're wondering?
Everything — as I'll show you right now.
It starts with the simple fact that a moneymaking machine can really only be as good at making money as its inventor is!
Before inventing the data-driven, algorithmic VAR-D breakthrough last spring…
Nobody on the planet had a stronger long-term track record as a human, flesh-and-blood stock-picker than Nicholas Vardy.
For proof of that, one need look no farther than the numerous investment research services he's run for Eagle over the last decade-plus.
For example, in just one of these services, Nick led his readers to an incredible 332 double-digit wins of up to 99%…
And a stupefying 111 triple-digits wins of up to 528%.
I repeat: This is from ONE of Nick's past services with Eagle Financial Publications…
And I could show you dozens more big double- and triple-digit wins from the other services he's run for us over the years.
The point is, between his advanced degrees from both Harvard AND Stanford…
His network of connections for trading intelligence you can't get anywhere else…
Plus his real-life track record of leading our readers to HUGE profits since 2005…
There's no one else you'd rather have building your "profit robot" than Nicholas Vardy.
And now that VAR-D's stunning 18-month record of returns — which I walked you through earlier — has proven this point beyond any possible doubt…
All that's left to do now is show you how it works.
Oh, and show you how to tap into this incredible moneymaking technology completely free of charge or obligation.
But we'll get to that in just a moment. First, though…
Let Me Give You a Peek Under the Hood of
Our Ultra-profitable VAR-D "Robot"
Earlier, you learned that "VAR-D" stood for Validated Algorithmic Returns from Data-mining.
Now I want to break that down a bit more for you, really quickly…
So you can fully appreciate just how life-changing a breakthrough this never-before-seen moneymaking technology actually is.
And that's a pretty simple thing to do — because when I run you through the VAR-D acronym, letter-by-letter…
It'll be obvious to you how the pieces work together to potentially make you richer than anything else you've ever seen.
So here we go…
V IS FOR "VALIDATED"
There are literally thousands of investing and trading strategies out there.
Again, I know that for a fact because I've been studying them for 25 years…
And publishing information about them to investors like you for 13 years now.
The thing is, "strategies" are like opinions: Everybody's got one they swear by.
For instance, some folks might only buy into a stock when the company's own insiders are loading up on shares…
Others might start licking their chops when a company starts repurchasing its own shares on the open market…
Still others like to pounce on newly issued shares of "spin offs" of larger companies.
These are examples of basic investment strategies that can lead to solid profits.
The question is: How do you know which strategies are the BEST ones for big, consistent returns?
Frankly, there is no easy way.
Because it's not like they're all listed in some "money bible" somewhere…
And impartially ranked by some all-knowing "God of Profits."
The truth is, the ONLY way you can know which strategies are the best is to know (or be) a grizzled veteran of the financial world who's seen them all…
And actually traded most of them — with both his own money, and other people's.
Someone like Nicholas Vardy, in other words.
To construct the VAR-D "profit robot," Nick started with the Top 30 all-around best investing and trading strategies…
As identified by four criteria:
His three decades worth of real-world trading results with them
His Ivy League education on economics and the financial markets
His strategic "intel" from the world's best traders and money managers
His long-term testing of some of these strategies in Eagle's advisories
These factors are the secret sauce behind the particular mix of strategies that has made VAR-D so spectacularly successful in its 18 months of existence…
A sauce that only Nicholas Vardy could bring to the table.
Of course, I absolutely cannot reveal the 30 "Alpha" profit strategies that our VAR-D moneymaking machine is built on.
Nick guards that mix more tightly than the recipe for Coca-Cola — and rightly so.
However, what I CAN tell you is that these strategies are all proven not just by Nick's own use and experience…
But by years' worth of use by some of the most specialized and successful funds, institutions, trading houses, and individual traders on Earth.
Okay, now stay with me here, because this is the most important part…
VAR-D works by tracking all 30 of these "Alpha" investing strategies simultaneously, across literally hundreds of thousands of stocks.
When the same stock is indicated as a prime target in five or more of these strategies at the same time…
VAR-D automatically triggers a "buy" recommendation on it.
That's what I mean by validation — multiple strategies converging on a single stock.
This multi-strategy validation is the real secret behind VAR-D's lopsidedly positive win ratio and outsized gains-per-pick.
For example, remember those charts from the beginning here?
As you may recall, VAR-D's very first pick was a 125% winner…
And it got triggered as a "buy" the instant VAR-D detected five of Nick's 30 "Alpha" profit strategies converging on this one stock.
A similar thing happened with VAR-D pick number 63…
That's the 176% winner I showed you earlier. It got triggered as a "buy" when 11 of Nick's "Alpha" strategies suddenly converged on the same stock.
Same deal with VAR-D pick number 94…
The insane 323% winner that could've more than quadrupled your money in under two months.
VAR-D sounded the "buy" alarm on that one when eight of Nick's Top 30 strategies converged on it.
See what I mean by "validation?"
The profit strategies that drive VAR-D validate each other in combination…
Leading to profits and a win-rate unlike anything else you've ever seen.
So now that you're clear on that, let's move on to the next letter in the VAR-D acronym…
A IS FOR "ALGORITHMIC"
In case you didn't know, an algorithm is nothing more than an equation…
A typically complex equation that's kind of like a mathematical "flowchart."
When all the conditions of this equation are met — an action of some kind or another is triggered.
In the case of VAR-D, that action is a "buy" alert when at least five of Nick's 30 "Alpha" strategies converge on a single stock…
And a "sell" alert when that stock ceases to meet the criteria of at least five of these strategies.
Obviously, to find all these strategic convergences in real time…
It takes a hugely complex algorithm — along with substantial computing power.
Just to be perfectly clear…
Though he's extremely computer-savvy, Nicholas Vardy is not a software developer.
So he did not personally code the computer program that powers the VAR-D moneymaking "robot."
However, what he DID do was:
Identify the specific parameters of the computer program needed to run the VAR-D algorithm
Use his position at the world's financial epicenter to locate a software platform capable of running VAR-D
Custom-tailor that program to screen the market around the clock for convergences in his 30 "Alpha" profit strategies
The end result of these factors is the "Alpha Algorithm" that makes VAR-D possible…
And that could soon be making you richer than you ever thought you could be.
Which leads us to the next letter in the acronym…
R IS FOR "RETURNS"
You've already seen the caliber of extreme short-term returns that VAR-D could soon be banking you…
Wins like 323%, 192% and 176% — all coming in just a few short weeks.
However, it's important for you to realize that fast "trading" wins like these came from options plays on underlying stock shares.
That's the two-fold benefit of the VAR-D algorithmic profit system.
The "strategic convergences" it detects in the market give you BOTH conventional stock investments…
AND the ability to play incredibly lucrative options on those investments.
So you've got two ways to book strong returns on virtually every recommendation the VAR-D "Alpha Algorithm" kicks out.
Now don't worry. If you're a little leery of options trading — or just don't know much about it…
Nick's got a great, easy-to-understand primer on the subject called The Alpha Algorithm Handbook: Your Guide to Options Success.
It'll walk you through everything you need to know about options trading — in simple, layman's terms…
Should you choose to use VAR-D to score hefty options returns.
Yes, I'm going to show you how to get this handbook 100% FREE, and to keep forever, in just a moment.
Bear in mind, though, that you don't HAVE to trade options to make big money with our "profit robot."
If you're content with stock investing exactly the way you're used to doing…
You can totally do that with VAR-D, and still walk away rich.
Options just give you another way to make money from the strategic convergences it detects — if you want it.
And speaking of those "convergences," let's cover them right now…
D IS FOR "DATA-MINING"
The term "data mining" means pretty much what it sounds like it means…
Picking through a zillion data points for a handful of "golden nugget" facts that point to some useful conclusion.
In VAR-D's case, those nuggets are stocks that pop up as prime targets of five or more of Nick's Top 30 profit strategies.
But as you may have deduced, in order to detect these companies…
The VAR-D algorithm has to have the ability to constantly monitor the entire U.S. stock market around the clock.
It also must be able to continuously screen the approximately 19,000 companies in that market against Nick's 30 "Alpha" strategies…
To find the convergences that lead to enormous profits.
That's a lot of data to mine around the clock…
And it's no mean feat, even for a computer.
Thankfully, the software platform Nick used to build and run his proprietary "Alpha Algorithm" — which is the heart and soul of the VAR-D robot…
Is capable of continuously monitoring over 400,000 potential investments at once.
In other words, it's actually WAY more powerful than it needs to be…
So it'll never lag behind the hot action of the moment in Nick's "Alpha" strategies.
The thing is, if Nicholas Vardy hadn't been one of the most connected players in the financial world…
We'd likely never have found this incredible algorithmic data-mining platform.
That's because the vast majority of investors have no clue it even exists.
But because Nick is who he is…
This powerful, customizable software has been on his radar since not long after it was invented in the 1980s.
But I'm getting off-topic.
As I said earlier, now that I've explained the various components of the VAR-D "profit robot" to you…
It should be obvious how it could make you big, fast money in ways you've never imagined before.
Now all that's left is for me to show you how to tap into it…
Completely free of risk, obligation, or permanent charge.
However, I must remind you that there's a catch to all this…
And that "catch" is the fact that you must act quickly, or you'll get left out.
Let me show you why right now…
If You Want VAR-D in Your Corner,
It May Be Now or Never
As I touched on at the beginning here, approximately 18 months ago…
We allowed a small group of people to "beta test" our revolutionary new VAR-D financial technology.
That happened with the introduction of a brand new investment research service we called Vardy's Alpha Algorithm.
As you might have guessed…
This service is the only way anyone can access the VAR-D "profit robot" I've been showing you.
Once again, the point of that 200-person "beta test" was to gather some real-world trading results to prove what our theoretical scenarios suggested…
That VAR-D was capable of making our readers incredible returns — in a way that's unlike anything they'd ever seen before.
But as you've just seen, at length…
That real-world, hard-numbers proof is now in hand.
So it's time to open up Vardy's Alpha Algorithm to the entire Eagle Financial Publications readership — and fill the service to capacity.
The "catch" is that we're officially limiting membership in this service to no more than 1,000 people at any given time.
Why so few?
Two reasons…
The first, quite simply, is that Vardy's Alpha Algorithm is special.
There's nothing else out there for individual investors that's even remotely like it…
And we want to keep it small and exclusive. Coveted, if you will.
The second reason is that this service makes options recommendations along with its stock picks…
And depending on the underlying stock, options prices can be sensitive to large, sudden inflows of capital.
So with only 1,000 people receiving these picks, at most…
It reduces the chances of them not being able to buy into these options at the prices Nick recommends.
It really is that simple.
So let's get down to brass tacks, shall we?
Right now, we have exactly 789 available memberships in Vardy's Alpha Algorithm to offer our readers…
Once they're filled, we may never open up this service to new subscribers again.
So the only way you might be able to join later would be if someone dies…
Or if an existing member quits the service for some reason.
But really — how likely is that?
With the VAR-D "robot" spitting out big double- and triple-digit wins right and left…
And with it beating the historic gains of the S&P 500 by over 1,150%…
Who in their right mind would ever quit a service that gives them access to it?
The bottom line is that you may only have this one chance, right now, to join Vardy's Alpha Algorithm…
And put our incredible VAR-D moneymaking technology to work for you.
So that's it, right there. Decision time. Now or never.
If you're at all interested in what you've seen here today…
Click the button below right now.
Be advised: Clicking this link does NOT obligate you to sign up, or lock you into anything…
It only takes you to our quick-and-easy registration page, which has everything you'll need to know to make your final decision.
After reviewing that page, if you decide this service isn't for you, no problem.
Just click out, and go on with your life. You haven't committed to anything at all.
But whatever you do, you must hurry.
Because 789 memberships is not a lot. I've seen this many spots fill up in a few hours before.
Remember, potentially thousands of other Eagle readers are reading this bulletin right now, just like you…
And they could be filling up these 789 available spots in Vardy's Alpha Algorithm even as you read this.
So again, if you have any interest at all in this incredible moneymaking technology…
You really must click on the button below RIGHT NOW, if only to get the full specifics so you can make your final decision.
If you click the button and decide to sign up…
You'll soon begin to receive the service's core benefits:
Alpha Algorithm Alerts — These alerts are automatically generated by VAR-D, on no set schedule, and sent out by Nick, with appropriate context.

You'll get a "buy" alert when a 5-way convergence forms in Nick's "Alpha" profit strategies, and a "sell" alert when that convergence no longer exists.
Alpha Options Alerts — These won't come to you on any set schedule, either, so you'll want to be on the lookout for them.

They'll normally be "call" option recommendations on stocks that VAR-D pinpoints as rising, but they could also be "put" options on those same stocks, should they fall below the recommendation threshold.
Nick's Weekly Commentary/Update — Delivered straight to your inbox every Wednesday…

These dispatches will give you additional info on the latest VAR-D picks, update you on the service's portfolio holdings, and much more.
Oh, and I can't forget this…
As I mentioned before, you'll also receive The Alpha Algorithm Handbook: Your Guide to Options Success.
This is Nick's simple guide to using our proprietary VAR-D "profit robot" to score fast options wins of up to 500% or more.
I'm sure you'll agree, this is a whole lot of cutting-edge moneymaking "intel" to get — at any price…
Remember, there are people out there paying big Wall Street firms millions a year for the same kind of algorithmic trading technology you'll get with VAR-D.
The thing is, the price of Vardy's Alpha Algorithm is the best part right now.
One Chance, Right Now, HALF PRICE…
And 100% Money-back Guaranteed!
You see, when we launched this service 18 months ago…
We'd planned on ultimately pricing it at a flat rate of $1,995 annually, which I'm sure you'll admit is more than fair.
And $1,995 per year IS the everyday subscription price — that hasn't changed.
However, I consider anyone who joins Vardy's Alpha Algorithm right now as part of this first large-scale rollout…
To be "Charter Members," so to speak.
And as such, you deserve a special deal — just like we've offered on other initial rollouts in the past.
For this reason, I'm going to allow the 789 remaining spots in Vardy's Alpha Algorithm to be filled…
At the ridiculously low rate of just $995 a year.
That's less than half price, for Pete's sake!
Furthermore, if you sign up for this one-of-a-kind Charter Member deal today…
I'll even let you KEEP this same half-price annual rate for as long as you remain a member of Vardy's Alpha Algorithm.
That's right. Sign up for this special Charter Member offer now…
And you'll NEVER pay full price for this service — or even half of it!
Okay, now here's the best part…
Remember I said earlier that you could tap into our new VAR-D profit technology FREE OF CHARGE…
With no risk or obligation whatsoever?
I said that because your subscription to Vardy's Alpha Algorithm is covered by Eagle's ironclad 100% Money-Back Satisfaction Guarantee.
Here's that guarantee right now — with no fine print:
The Eagle Financial Publications Unconditional 100% Money-back Guarantee of Satisfaction
If, for any reason, you're not completely satisfied with our Vardy's Alpha Algorithm service — at any time within the first 60 days of your subscription…
Simply let us know, and you'll receive a prompt and courteous refund of 100% of the money you paid for that subscription, no questions asked.

See what I mean?

Our long-standing, industry-leading money-back guarantee means there's literally no risk whatsoever in giving Vardy's Alpha Algorithm a try.

If you don't like it — for ANY reason — within 60 days…

You're entitled to ALL your money back.

Just call us, cancel, and your money will be back in your pocket, pronto.

The subscription cancellation contact number will be in the Welcome Kit you receive after signing up for the service.

It's that simple.

So now all that's left to do it to get you to sign up for Vardy's Alpha Algorithm…

While there are still some of these 789 available memberships left.

I've shown you how this service has crushed the S&P 500…

And produced 74 double- and triple-digit win opportunities of up to 323% in just 18 short months.

I've given you a peek "under the hood" — and shown you the incredible VAR-D robotic profit technology that makes it work…

I've given you the lowest "Charter Member" price anyone could ever ask for on this breakthrough profit technology…

And I've backed it all up with a 100% money-back satisfaction guarantee that lets you "try before you buy" for up to 60 full days.

The final step, however, is up to you.

Again, just click on the button below right now…
And go to the secure registration page.
Once you're there, you can review everything about your subscription, and make your final decision to sign up.
The important thing, though, is to click the button NOW…
Doing this will reserve your place among the 789 available memberships while you review the information on the registration page.
Seriously, there's no fine print here.
The straightforward "Charter Member" deal I've just laid out for you is what you get.
But you have to click the button below to have a chance at it.
So go ahead and click it right now. Because you don't want to get left out on this one.
There's no risk or obligation…
There's only the chance to start making big profits the 21st century way.
Sincerely Yours,


Roger Michalski
Publisher, Eagle Financial Publications
P.S. If the sign-up button below does not respond, I'm sorry — that means all 789 available spots in Vardy's Alpha Algorithm have been filled up…
Click the button below right now to find out if you've acted fast enough.